I had the privilege of working on a mobile application project assigned by EVERMIGHT, a company based in Toronto.
The project involved developing Art or Tragedy, a mobile application that creates a virtual community for users to engage with one another through the photos they capture while on the go. Users have the ability to categorize photos, whether they're their own or others', as either art or tragedy based on their individual perspectives.
Art or tragedy? That's the intriguing question that this application aims to explore.
Tool |

 Figma, Adobe Illustrator
Responsible for |

 User Interface Design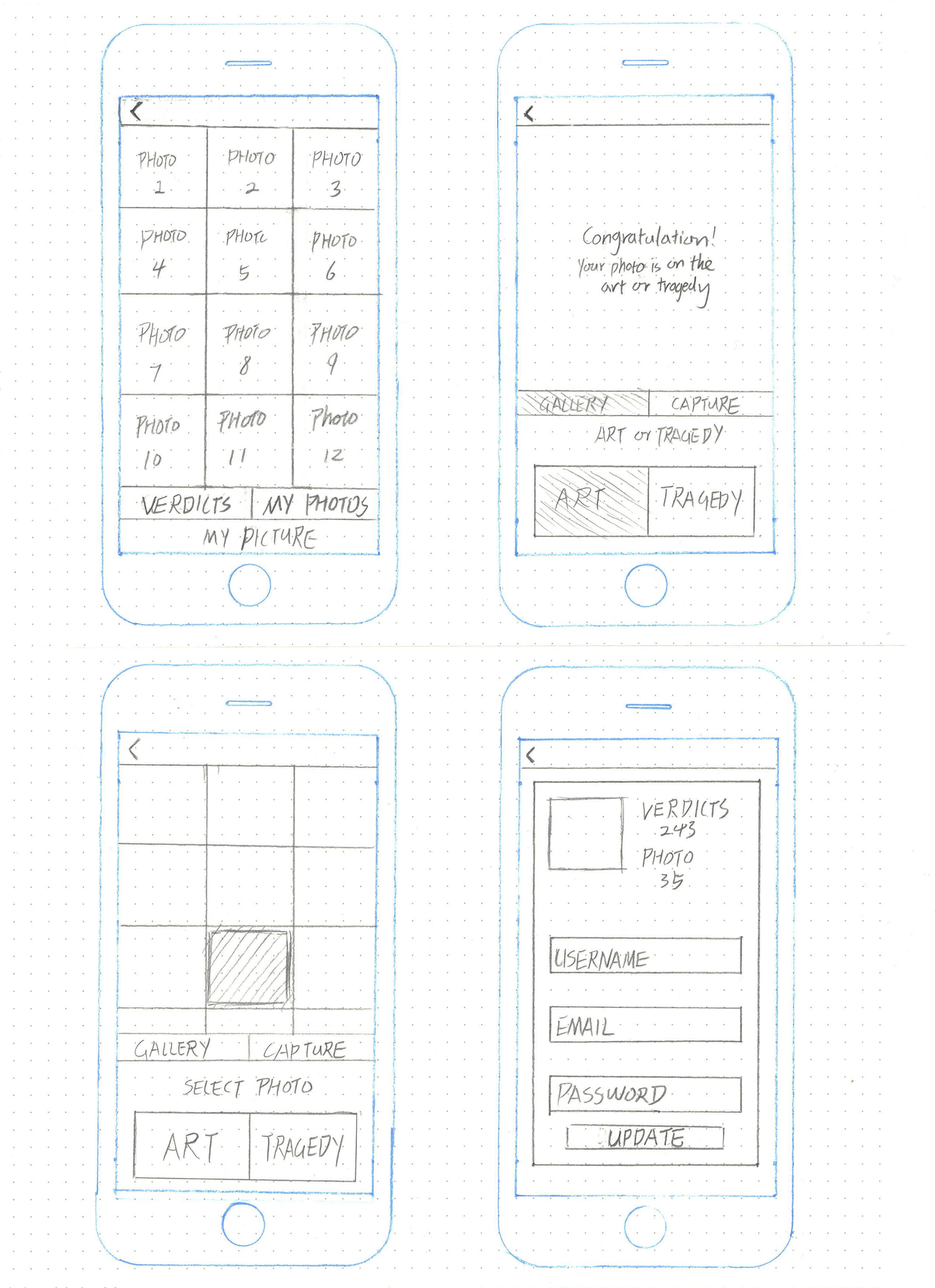 High Fidelity Wireframe Task Flow