Providing information and resources for new immigrant parents to navigate the education system is crucial in ensuring that their children have a smooth transition and access to quality education. City District School Board's website can play a significant role in empowering parents by offering them comprehensive information about schools, enrollment processes, educational programs, support services, and any other relevant details.
New immigrants frequently encounter challenges when seeking information about schools and programs for their children.
Create an app that offers comprehensive ingredient information for each dish, catering to individuals pursuing a healthy eating lifestyle or dealing with food allergies.


UX designer creating a website specifically tailored for new immigrant parents, aiming to assist them in discovering suitable schools and programs for their children.


The responsibilities encompass conducting interviews, generating paper and digital wireframes, creating low and high-fidelity prototypes, conducting usability studies, considering accessibility, and iterating on designs.
During the design process, I conducted interviews and created empathy maps to gain a deep understanding of the users I am designing for, including their needs and expectations. Through thorough research, I identified a primary user group consisting of parents who are new immigrants to the country. These parents expressed a strong desire to find comprehensive information about schools and education programs for their children.
The users confirmed that they often relied on WhatsApp groups or websites that lacked complete information, which resulted in additional research time and confusion due to differences in education systems. To address this issue, the goal was to create a single website that would consolidate all the necessary information. The aim was to reduce the time spent on additional research and minimize the difficulties faced by these parents when searching for relevant educational information.
By centralizing the information on one platform, the website would serve as a reliable and comprehensive resource for new immigrant parents, providing them with the necessary details about schools and education programs in a clear and easily accessible manner.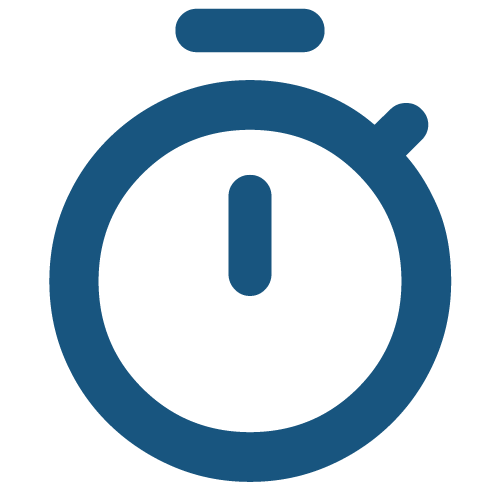 Recognizing the time constraints and multiple responsibilities faced by new immigrant parents, it is crucial to provide them with a streamlined and efficient solution to access the information they need. Rather than expecting them to search through various sources, the focus should be on creating a single, user-friendly platform that consolidates all relevant information in one place.
Despite the school being within a 3-minute walking distance, parents are frequently informed that their children do not belong to the assigned area. This situation causes confusion for parents, as they struggle to determine where they can locate the designated school.
The internet does not always provide accurate information, and parents must take additional measures to verify the trustworthiness of the information they find.
Persona & Problem Statement
Andrea, a full-time mom who recently relocated to Canada, is seeking schools and daycares in close proximity to her residence for her children. As a new immigrant, she encounters the challenge of obtaining trustworthy information regarding education in her area. Additionally, she is unaware of the number of schools available near her home.
By leveraging the City District School Board website, Andrea successfully navigates her journey to find suitable schools and daycares for her children. The website's comprehensive resources, user-friendly interface, and customization options simplify the process, empowering Andrea to make informed decisions and ensuring a smooth transition for her family.
I developed a sitemap with the purpose of organizing content, enhancing the user experience, optimizing search engines, and fostering efficient communication and collaboration within the team.
Devoting time to sketching out ideas for the website on paper guarantees that the elements incorporated into the digital wireframes effectively address the user's pain points. During this stage, the focus is on prioritizing functionality and designing seamless transitions between screens to offer a comprehensive overview of how the school finder feature operates.
During the initial design phase, I prioritized incorporating screen designs that were informed by user feedback and research findings.
Based on user feedback, the design was adjusted to enhance the user experience by facilitating easy viewing of results. This was achieved by implementing a feature that allows users to switch between the map and search panel seamlessly.
I developed a series of digital wireframes to demonstrate the main user flow, focusing on the key interactions and functionality. These wireframes will serve as the basis for creating a prototype that will be utilized in a usability study.
Usability Study: Findings
​​​​​​​
I conducted two rounds of usability studies, which proved invaluable in guiding the creation of mock-ups and refining the prototype into a high-fidelity version. The insights gathered from these studies played a significant role in enhancing the user experience and ensuring the prototype's effectiveness.
1. Users reported that filling in the fields took a considerable amount of time, indicating a potential usability issue.
2. Users expressed uncertainty about whether they could leave certain fields blank or if all fields were mandatory, highlighting a need for clearer instructions or validation prompts.
1. Users suggested resetting the search panel fields after each search, as they found it time-consuming to refill the information for subsequent searches. This indicates a need for an improved user experience in terms of pre-populating or retaining previous search criteria.
2. Users expressed difficulty in using the search panel when they were unable to utilize their current location as an input option. This feedback suggests the importance of incorporating a feature that allows users to easily input and utilize their current location for more efficient search functionality.
The initial low-fidelity design facilitated iterative adjustments based on the findings from usability studies. In response to user feedback, I made modifications to the search field design by incorporating a drop-down menu. This enhancement eliminates the need for users to spend excessive time filling or refilling the fields, improving the overall user experience.
The second usability study highlighted the frustration experienced by users when attempting to utilize their current location to refine their search results. Taking this feedback into account, I introduced a new phase in the design process. In this phase, users are now provided with the ability to input their current location before entering the school finder panel. This enhancement empowers users to conveniently incorporate their location information, resulting in a smoother and more intuitive search experience.
Key Mockups (Desktop Site)
Key Mockups (Mobile Site)
The final high-fidelity prototype showcases clear user flows that enable users to utilize their current location as an option to refine their search. Additionally, the prototype incorporates user-friendly drop-down menus to enhance the ease of completing the school searching task. These design elements work together to provide a seamless and efficient user experience in navigating the website and finding relevant schools.
Accessibility Considerations
​​​​​​​
1. Enhance the color contrast throughout the entire screen to accommodate users with vision impairments. This involves ensuring that text and icons have sufficient contrast and are easily readable.
2. Integrate Google Maps functionality to assist users with reading disorders in navigating school locations more effectively. Additionally, include additional school information to ensure compatibility with screen readers and improve accessibility.
3. Implement appropriate accessibility measures by providing alt text for all images and using aria labels for buttons and hyperlinks. This ensures compliance with WCAG (Web Content Accessibility Guidelines), AODA (Accessibility for Ontarians with Disabilities Act), and ADA (Americans with Disabilities Act) standards, allowing users with disabilities to access the content effectively.
Impact


The website serves as a valuable resource for numerous new immigrant parents, enabling them to easily access comprehensive information about education, school, and daycare locations in their vicinity. This convenient and reliable platform alleviates the concerns and challenges associated with finding suitable institutions for their children, providing parents with a worry-free experience.
One quote from the peer feedback:

"Now I don't have to spend hours and hours looking for information from many sites, saving more time to get used to the new environment is a huge plus"
What I Learned


Usability studies and user feedback have played a significant role in redirecting the project in a different direction, particularly in terms of prioritizing accessibility compliance and web development. The valuable insights gained from user feedback have guided the decision-making process and have proven crucial for the development of the product or service. The ability to review and incorporate user feedback has proven to be highly beneficial for the ongoing refinement and improvement of the product/service.
1. Perform a single round of usability studies to evaluate whether the pain points identified by users have been successfully addressed and resolved.
2. Conduct an additional two rounds of usability studies to effectively implement new features such as event and program registration, as well as the ability to book summer camps or workshops. These studies will ensure that these features are user-friendly and align with the needs and expectations of the target audience.