About Jelly Belly Candy Company
A UI design project assigned by a Toronto based interdisciplinary agency - Embreate for Jelly Belly Candy Company. It was a great experience and joys to work with creative directors and developers at Embreate.  
Jelly Belly Bean Sorting Game is a multi-touch game allows two players to participate in the same period. The goal is for players to drag misshapen jelly beans (which are belly flops) from a virtual on-screen conveyor belt, into a hopper receptacle where the belly flop will be permanently discarded. 
Responsible for:

Full Visual 
For more details, please visit: www.embreate.com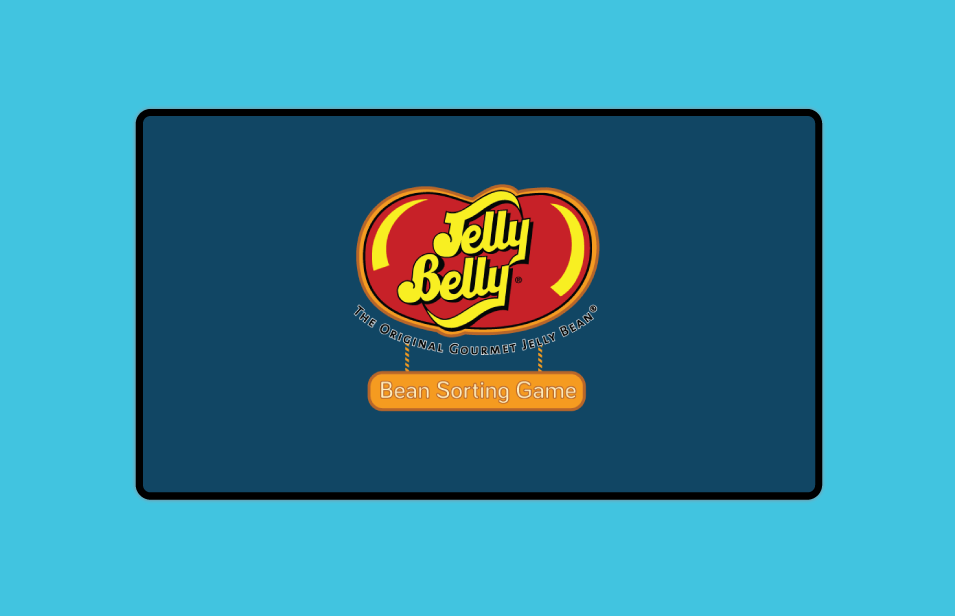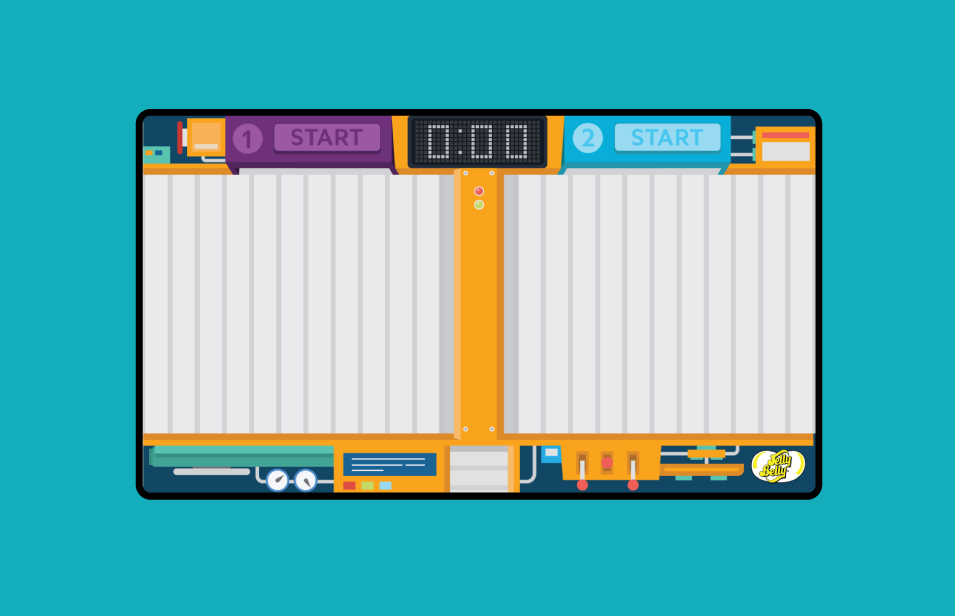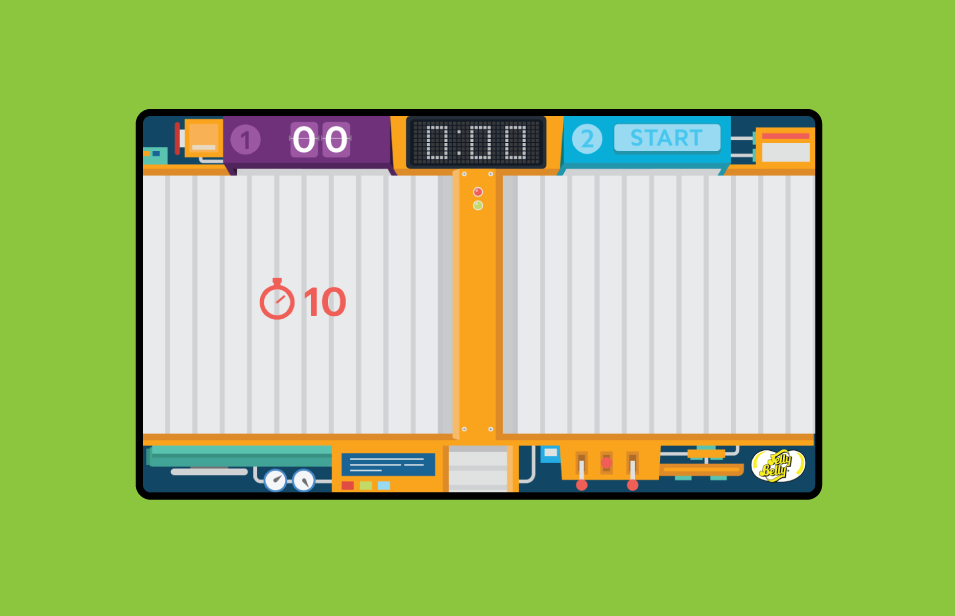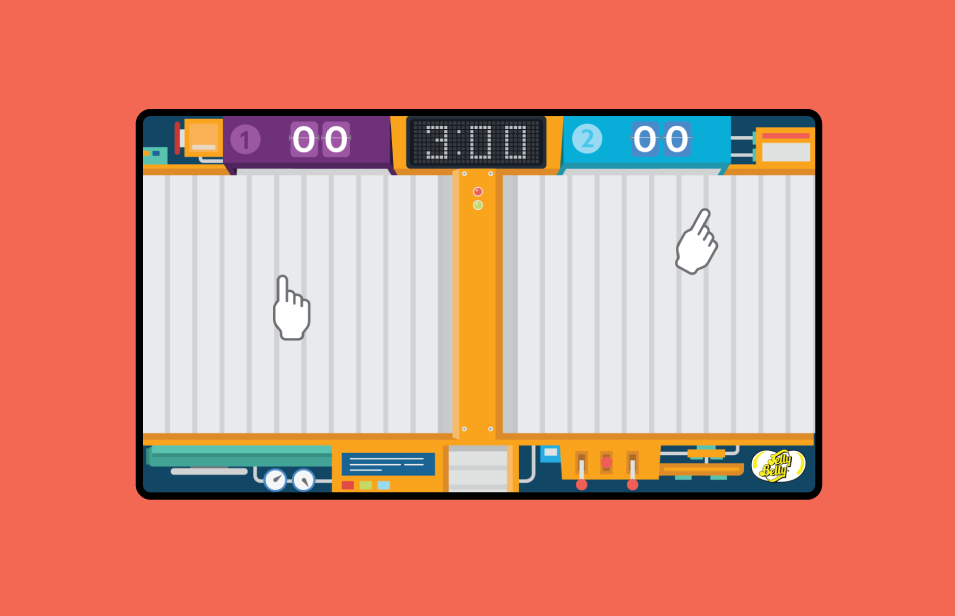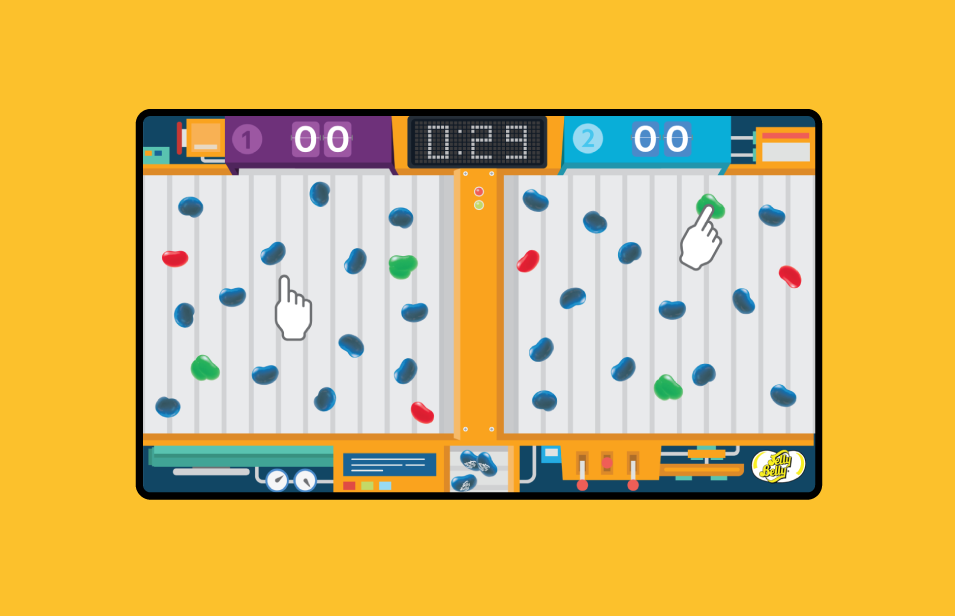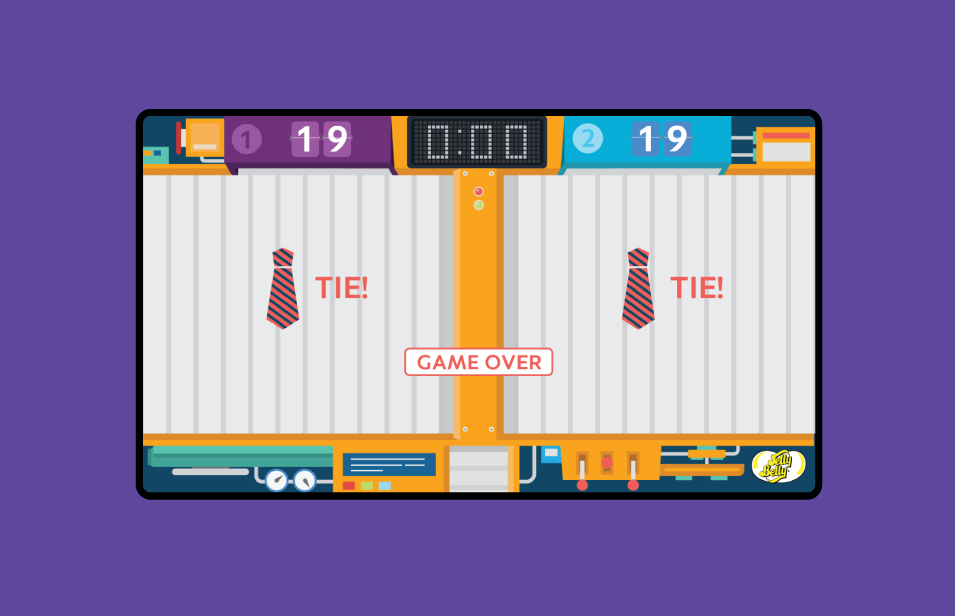 Final Product
(Images By Embreate)